Eco-Friendly Cadillac
At Herb Chambers Cadillac of Warwick, we make it easy to enjoy the luxury of a Cadillac while reducing your carbon footprint. Our expansive selection of eco-friendly models provides the same elite performance, comfort, and convenience that you expect from Cadillac while maximizing efficiency.
Schedule a test-drive at our Cadillac dealership in Warwick to take a closer look at our inventory for yourself. We'll be happy to tell you everything you need to know about the new Cadillac LYRIQ or answer your questions about used hybrids and plug-in hybrid models for sale. A team member at our Herb Chambers Company looks forward to assisting you.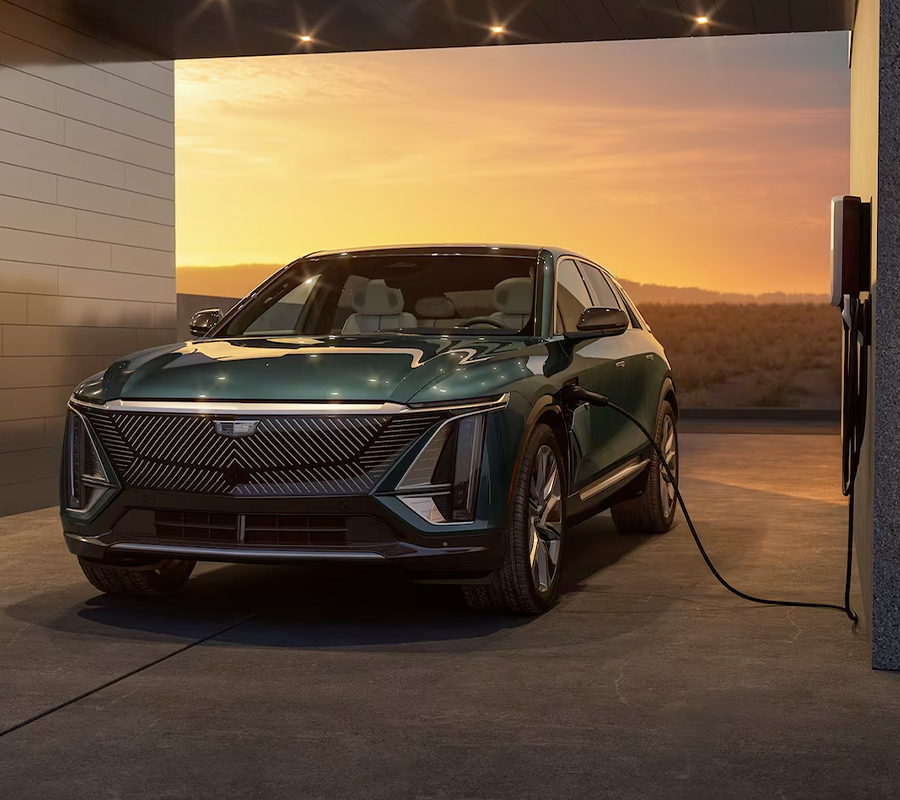 What Are the Top Cadillac Electric Cars?
While there are many luxury electric cars to choose from, Cadillac makes cutting-edge and sophisticated EVs for sale in Rhode Island. Come discover what the new Cadillac LYRIQ is capable of and enjoy a vehicle that can help you break your relationship with the fuel pump. All-electric vehicles are becoming more readily available year after year as the industry increases focus on EV charging infrastructure and offering incentives to local Cadillac drivers.
Are Electric Vehicles Sustainable?
Cadillac boasts an array of sustainable luxury cars. Not only has Cadillac been an industry leader and innovator when it comes to designing EVs with great range, but they've also stayed true to putting the environment first. With national focus on pursuing a carbon-neutral future, it's no surprise that Cadillac is at the forefront of eco-friendly initiatives.
What Is the Most Eco-Friendly Cadillac Model?
Cadillac is an eco-friendly car brand that engineers EVs with the aim of reducing carbon emissions and helping the environment. So, if you're looking for top luxury electric cars that are eco-friendly, visit our Warwick Cadillac dealer to compare EVs. Get behind the wheel of the 2023 Cadillac LYRIQ and enjoy an electric car with an impressive estimated 312-mile driving range. Plus, LYRIQ EVs can be equipped with available all-wheel drive to help them effortlessly tackle inclement weather.
Discover everything our eco-friendly Cadillac models have to offer and let us know which one you'd like to take home for yourself. We'll be happy to review the different new and pre-owned luxury cars for sale on our lot and help you through the entire car-buying process. Reduce your carbon footprint with a new Cadillac today.